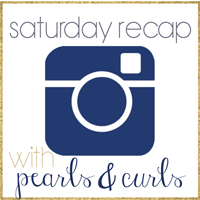 Happy Friday, people!
I hope your 4th of July holiday was as enjoyable as mine! I got to spend some sweet sweet time with my family. The fireworks were beautiful. Side note...last night as I was watching the fireworks show I was reminded of an analogy told to me in Haiti last year.
I was sitting on the grass in between my cousin Lily sitting in her daddy's lap and my cousin James sitting in his Grandad's lap. As I was watching burst after burst I took some time to watch Lily and James' faces. By looking at their faces it was so clear how beautiful the fireworks were. Before even seeing the fireworks I could see the awe and amazement the fireworks created in them. Their excitement was a fascinating description of how WONDERFUL what they were experiencing was. This is exactly how people should see my face. My awe and amazement of Jesus Christ should be so evident that before even meeting Jesus, others should see how great He is. I just love the way that prompts and challenges us as believers. As you continue this holiday weekend remember the men and women who have sacrificed for us, and allow your face to shine the effect of Jesus on your life.
On to Insta Friday...
Lunch with these sweet girls!
Trying out TC Shaved Ice in Garland!
I made some donut kabobs for breakfast on the 4th!
Loved spending time with my Granny yesterday!
My daddy and my sweet cousin, Collier!
There you have it! My 4th was wonderful. I'm still chewing on the things the Lord has been teaching me and am excited about how He'll continue to stir in my heart this weekend. Thanks for reading, friends!
Have a great weekend!